Our office specializes in real estate services around Montreal Island. For the last 25 years we have offered a wide variety of services:
For Buyers & Lessees:
Everyday we help many people find their new home in a wide range of prices and situations. Whether you want to rent or you want to buy, we will assist you in the whole process to make it as smooth as possible and we will help fulfill your dream. We also work in the commercial, so offices have no secrets for us and real estate investment. We will discuss with you the time to buy, the prices of the market, the neighbourhoods, etc. This contributes to us finding the perfect property that fit your needs. Visits will help shape the decisions until we find the one of a kind space that will charm you. We can very well explain and support you in the following steps as such reading legal documents, dealing with notaries, helping you obtain financing and more…
For Sellers & Lessors:
Stop by our office in Old Port, it is a must. You can take a look at one of our best marketing tools; our showcase on the most passing street of the neighborhood, popular with locals as much as international clients. To help sell your property (commercial or residential) or find you a tenant, we have many marketing tools on top of our office: newspaper Les Échos, mailings,e-mailings, calendars, our website as well as our Obeo website ,our Facebook page and much more. We can offer you advice in how to set up your apartment, free evaluations, follow-ups after every visit and of course, counselling in offer negotiations and all the steps involved in selling your place.
Management Services
Buying to rent is a safe and very good investment but the management of these apartments can sometimes be time consuming. We offer you a premium service where we guaranty to take care of your tenants and much more. Whether they are locked out of their apartment or their washing machine broke down, we will be there go-to person.
This service is offered at a percentage cost and is available whether we are the broker that sold you the apartment or not. Give us a call for more information (insert contact link in english).
Services included:
– Collections of money owed
– Tenant relationship management
– Sending and follow-up of mail
– Inventory and maintenance of property assets
– Management of maintenance, improvements and major repairs
– And more…
SPCA
Our family extends all the way to animals, for which we care deeply. We already have many animals and wish to help as many more as possible by giving back to the community. For every client who we work with and owns an animal, we will make a donation to the SPCA to help those who are still looking for their special family. You and your furry friend should stop by as you are always welcome in our office. The donation will also be made in the name of your animal and our
office.
Interior Design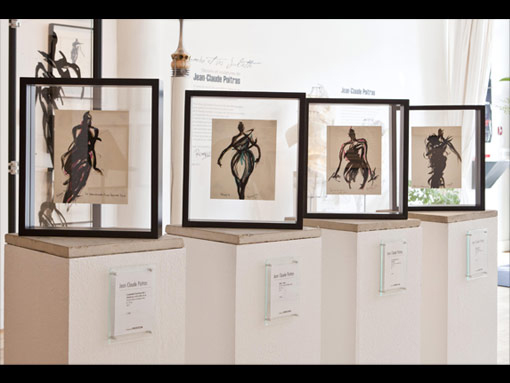 Our office associated itself with the reknown designer Jean-Claude Poitras (http://jeanclaudepoitras.com/) to help you in your home projects.
Jean-Claude Poitras can help you find your style and stage your life space. He will put his experience and design suppliers at your disposal. Whether you simply want to redesign, you are about to buy and need to imagine your new space or you already bought and want to set up, Jean-Claude will be there for you. He will help you
arrange a space that you will love and will represent you.